Christmas is just around the corner and we are here to announce the NEW WTRPCA drinkware!
Direct from YETI, there are 3 models and 4 colors to choose from (Black, Seafoam, White and Alpine Yellow)!
Each model has TWO engraved logos: the Wilderness Trail logo on the front and the PCA National logo in the back! Orders entered and paid until 11/30 should be delivered before Christmas! Orders entered after 11/30 will be delivered late in December / early in January.
Support our club and drink in style! Scroll down for more details!
Attention: The color Nordic Purple seen in this video was replaced by Black! The other colors seen here are all available to order!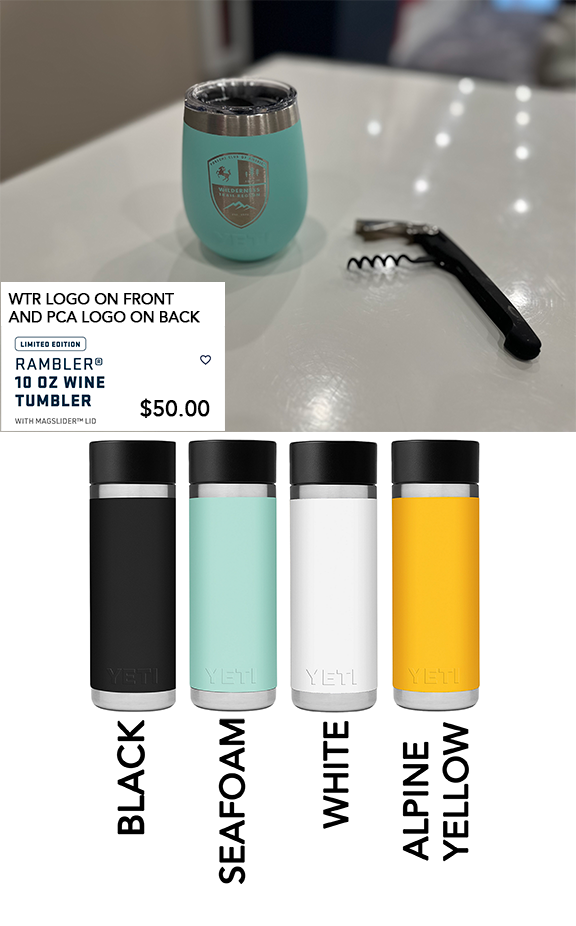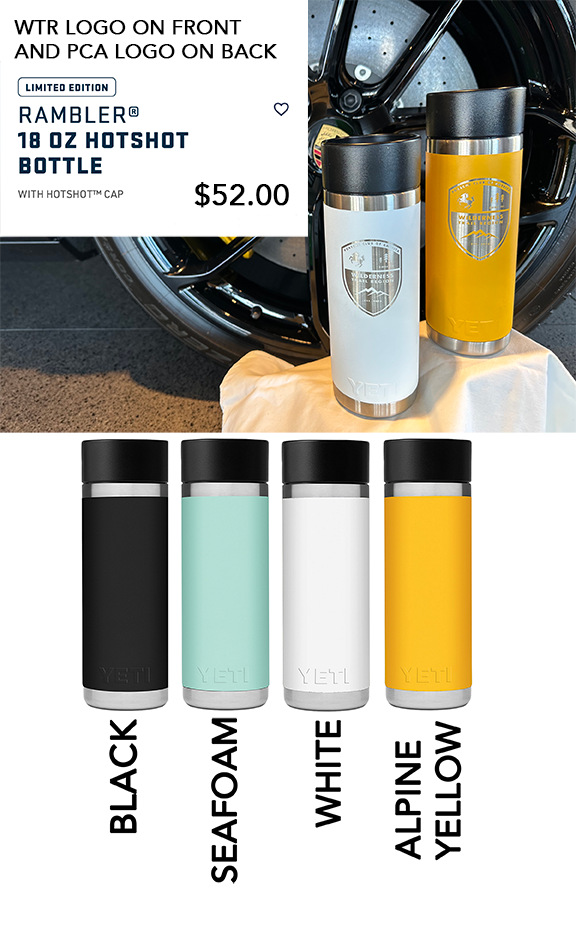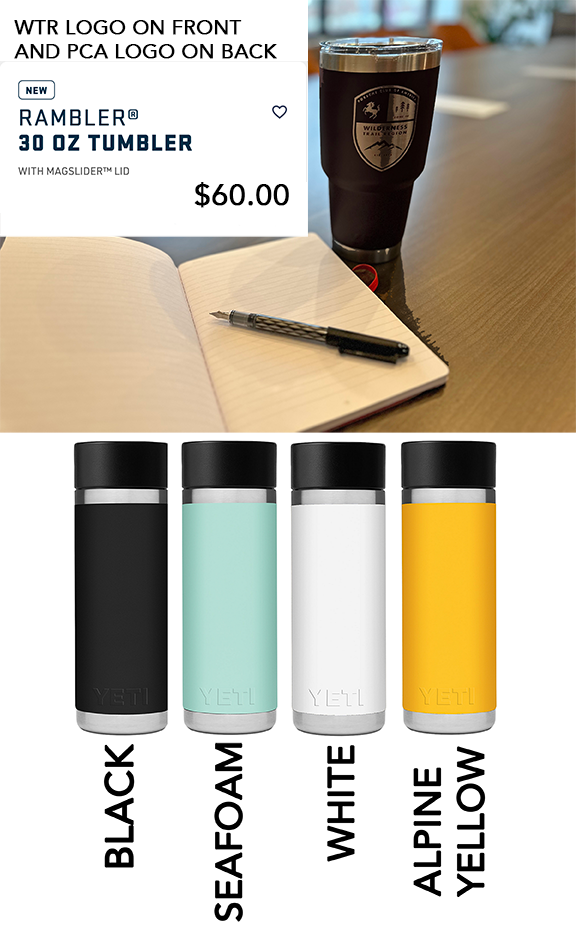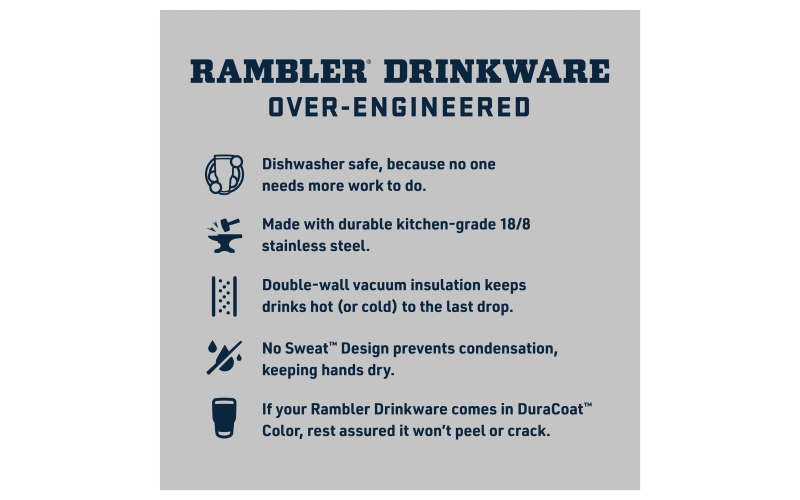 Enter your order and click submit! Watch for a confirmation email in up to 48 hours!