Americano Steak House won the Best Steak House in the 2022 Readers Choice Awards. Americano Steak House is located in beautiful Roan Mountain, Tennessee and they serve hand cut steaks, fresh seafood, Italian pastas, local craft beer and award winning desserts.

Josh Hayes, our club's vice president, visited the restaurant a few weeks ago and he was amazed with the service and food quality. Josh knew that we had to take the club there! The restaurant is located 25 miles from Johnson City and it is worth the drive! People drive from farther away to eat there!
Here are some details of our Club Dinner:
- They usually don't open on Mondays, but they will just for our club. That will make our dinner experience a little more private!
- We need at least 35 people! Bring your friends, family, everyone! That's also a good opportunity to invite that Porsche co-worker or neighbor to come meet us! If we don't meet the threshold, I will inform you 1 week prior
- Our fixed menu (below) was carefully curated and will cost $50 pp. and it comes with a non-alcoholic drink and gratuity is included!
- They offer an extensive domestic, import and craft beer selection
- They allow their guests to bring in their own bottle of wine and liquors for a small corkage fee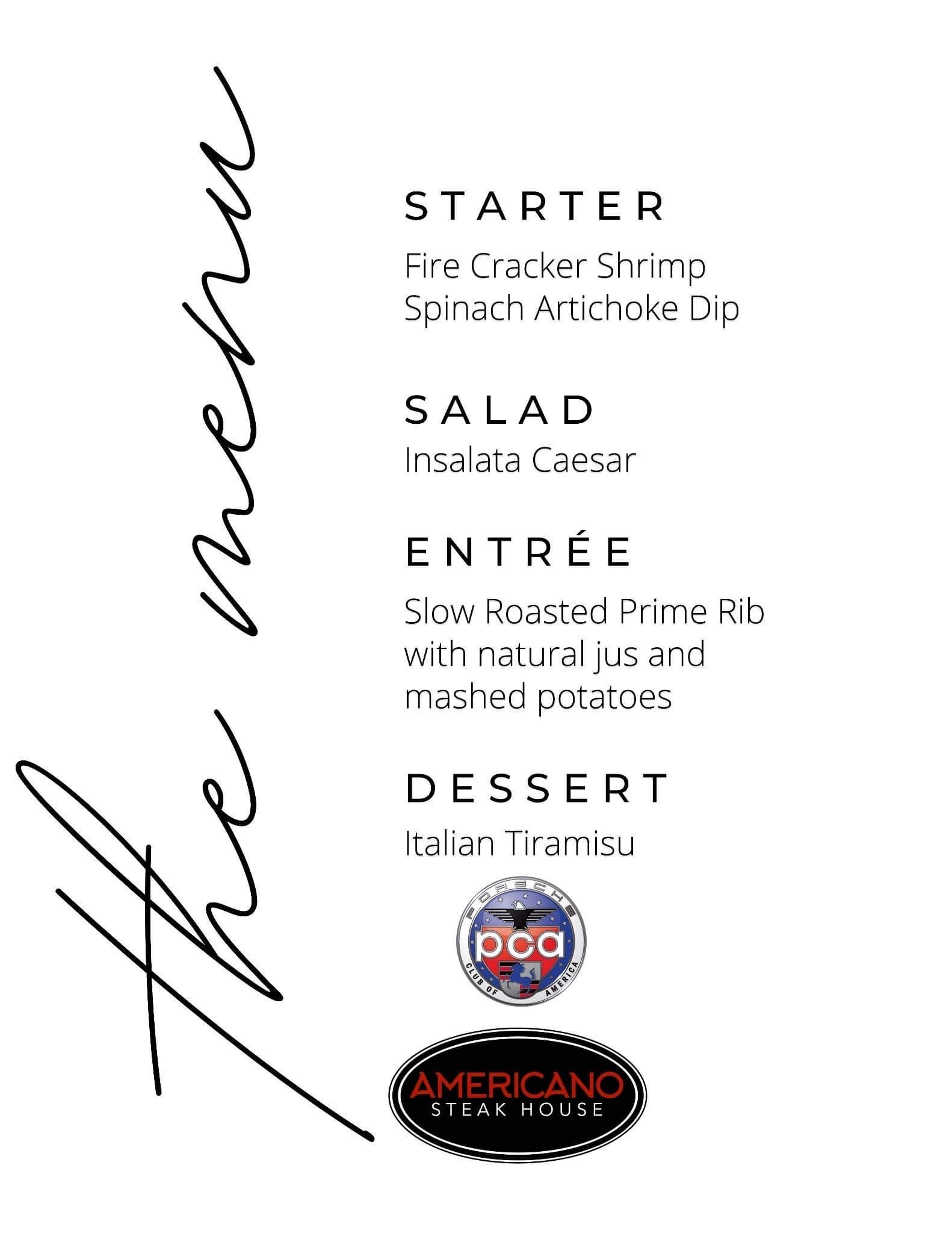 - If you would order those same items visiting the restaurant by yourself and paying 20% gratuity, that would cost you an extra $29 dollars!

A word from the restaurant owner: https://www.wjhl.com/video/americano-steak-house-wins-best-steak/8267367/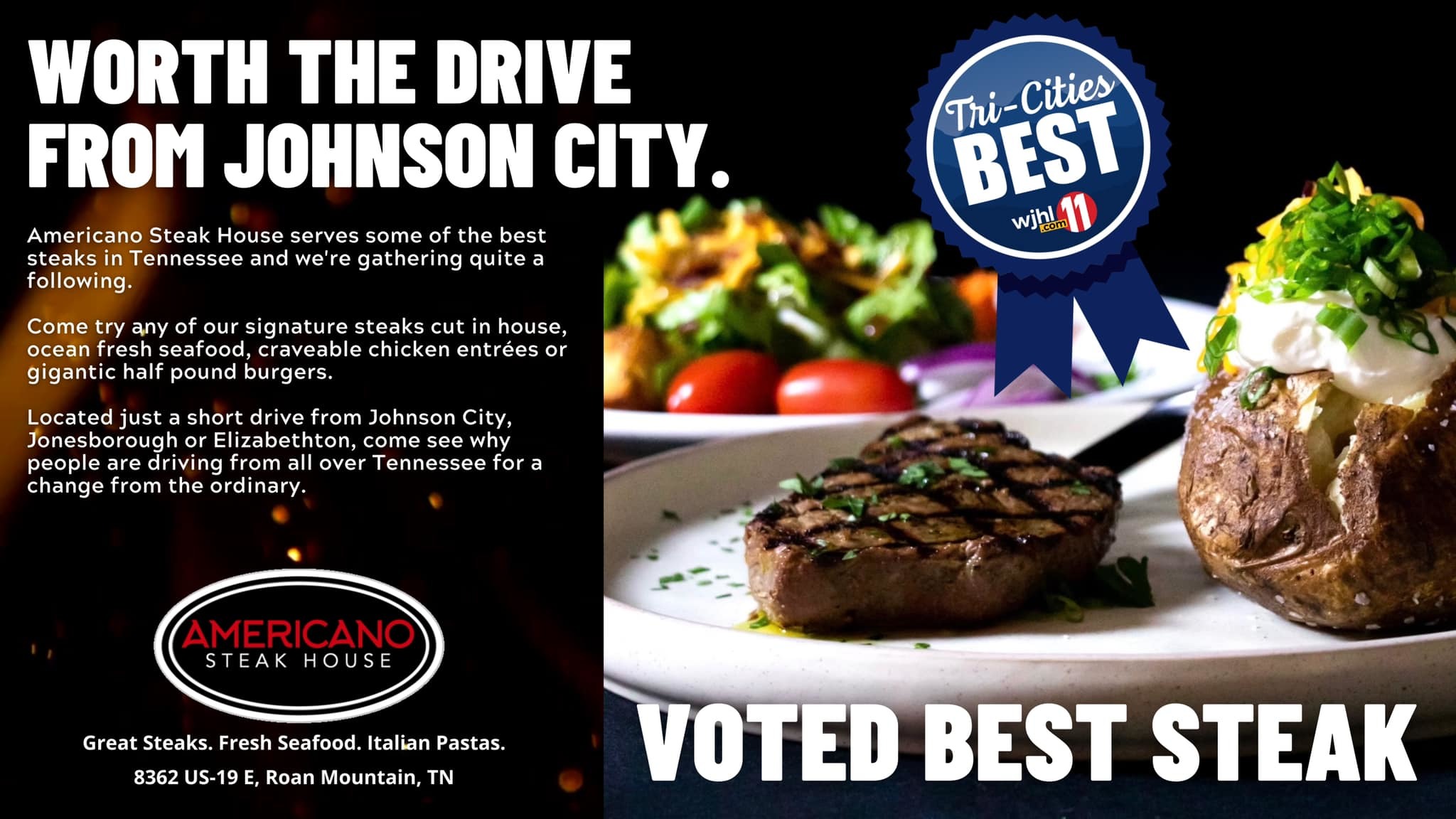 Come back to this page 48 hours before the event if you wish to confirm that your sent a RSVP for this event, but if you got an email confirming your RSVP, you're all set.